Sea and Vines Bus Hire ~ Sea and Vines Mini Bus Hire
Every year on the June long weekend  is the McLaren Vale  Sea & Vines Festival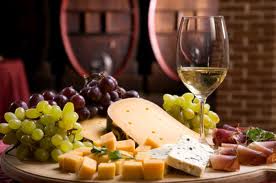 Each year some of South Australia's best Restaurants set up among the vineyards to showcase their menus and match their dishes with the wines, making for a culinary delight. Add some entertainment and open fires and it is a must on everyone's event calendar.
The McLaren Vale Sea & Vines Festival started out as the 'Continuous Picnic' weekend in 1992. Since then it has grown into one of South Australia's most loved and anticipated food and wine events.  Sunday events will be a very popular and we recommend that people book early.
Visitors are urged to plan their travel arrangements in advance by hiring a bus from Adelaide RT Mini Bus.
Those planning to travel by bus must be aware that licensed buses are not encouraged at some events and in some instances the bus maybe refused. Please check with the venue you wish to attend if you obtaining a Limited Liquor Licence.
Licenced Buses as at September 2015
Send us an email for a quick quote or call us on 0400 834 110
enquiries@adelaidertminibus.com.au